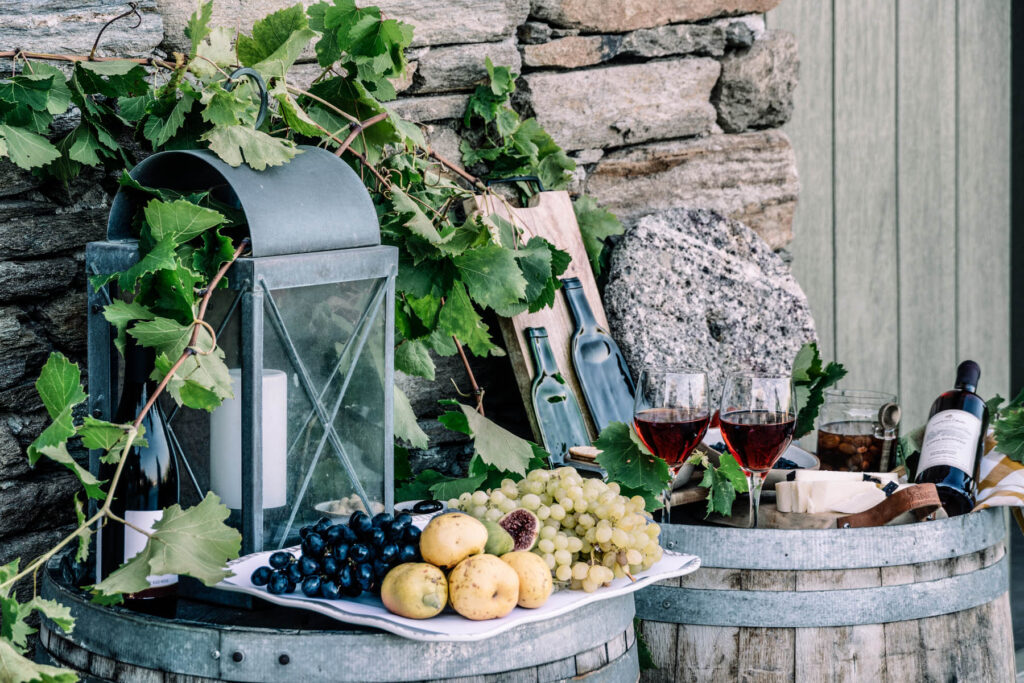 Kourtesis Wine Estate is located in Andros and within the revived vineyard in the area of Ypsilos, the estate looks amphitheatrically at the Chora. The linearly stacked vineyard is developed on stone-built levels at an altitude of 100 meters from the sea. The sea breeze carries the salt from the sea to the vineyards, ensuring the smooth and healthy ripening of the grapes and the wine. Traditional renovated buildings located inside, ensure a special stay for selected wine lovers who wish to have an experiential wine experience.
Kourtesis Wine Estate – Our wines
The cave winery produces wines that are particularly influenced by the microclimate of Andros. In our vineyard, only local Cycladic varieties are cultivated with gentle practices. These varieties include Mavrotragano, Malagouzia, Assyrtiko, and Mandilaria, as well as some indigenous varieties such as White Kumari and Potamisi.
Accommodation and events
It is the perfect place to relax and enjoy the luxury of a regenerated vineyard and our warm hospitality. Guests can enjoy privacy and unobstructed views of the sea and Chora. At the same time, they can pick and taste fresh fruits and vegetables from our estate. Finally, Kourtesis Wine can host your wedding or any engagement. We will give you unforgettable memories of the best moments of your life.